Yesterday, Donald Trump extended USA cooperation in the nuclear deal with Iran for what he said would be the last time, warning Iran and Western allies that the U.S. will demand a renegotiation of the pact within the next six months.
A senior administration official said Trump wants the 2015 Iran deal strengthened or he will unilaterally withdraw from the worldwide pact.
President Donald Trump waived nuclear sanctions against Iran for what the White House said was the final time under the current deal.
"I hereby call on key European countries to join with the United States in fixing significant flaws in the deal, countering Iranian aggression, and supporting the Iranian people", Trump said in the statement. Trump said United States law must tie long-range missile and nuclear weapons programs together, making any missile testing by Iran subject to "severe sanctions".
Letting the waivers lapse would have violated the 2015 agreement that Iran reached with world powers in exchange for curbing its nuclear program, said the report. Trump is also waiving other USA penalties covered by the agreement, including on Iran's oil and gas sectors, which were up for renewal next week. The political leaders in Tehran, who invested so much in the nuclear deal and the economic benefits they counted on it bringing, understand very well the consequences the nation will face without it.The main sanctions on Iran's oil and gas industry and banking system were lifted, and investors were encouraged to enter this untouched market of 80 million people who so much wanted a Westernized and open society.
A senior Trump administration official said Friday's decision represents the next step in the strategy that Mr Trump last October, when the President said he had chosen not to certify that Tehran was complying with the deal.
The Trump administration on January 12 also announced new, targeted sanctions on 14 Iranian persons and organizations for "serious human rights abuses", censorship, and non-nuclear weapons issues, a Treasury Department spokesperson said.
"The United States will not stand by while the Iranian regime continues to engage in human rights abuses and injustice", Treasury Secretary Steven Mnuchin said Friday.
Sorting out the myriad sanctions requires "a team of lawyers", said Alex Vatanka of the Middle East Institute in Washington.
Trump also indicated that he would support the Iranian people in their efforts to demand change through widespread protests.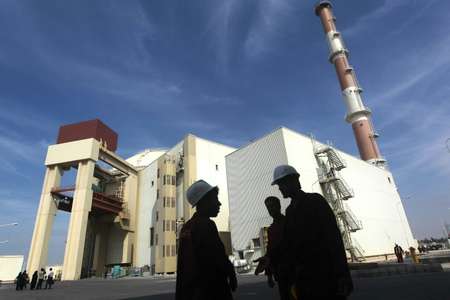 The U.S. has been holding frequent, discreet talks with European leaders about what's next regarding the accord, which Iran reached with the U.S., Britain, France, Germany, China and Russian Federation.
Issuing designations for 14 individuals and entities, Treasury Secretary Steven Mnuchin said the USA will not be a silent spectator while the Iranian regime continues to engage in human rights abuses and injustice. The deal aims to prevent Iran from creating nuclear weapons while allowing the use of nuclear energy for peaceful purposes.
"This is a last chance", Trump said in a statement.
Trump signed a waiver keeping the USA sanctions that would scuttle the deal suspended for another 120 days.
He told the worldwide community, in particular his European allies, either to fix the Joint Comprehensive Plan of Action (JCPOA) or he would withdraw the United States from the nuclear deal.
In August, US President Donald Trump signed into law a new package of sanctions drafted by US lawmakers.
He was among those calling for a crackdown following a recent spate of anti-government protests across Iran.
"Trump's policy & today's announcement amount to desperate attempts to undermine a solid multilateral agreement, maliciously violating its paras 26, 28 & 29".
"We are also supporting the courageous Iranian citizens who are demanding change from a corrupt regime that wastes the Iranian people's money on weapons systems at home and terrorism overseas", Trump said.
"Under this situation, it would be natural to face forms of work with the wide global community to counteract this American sanctions chaos and outrage", the diplomat said.
Crystal Palace vs Burnley 13 January 2018: EPL Preview and Predictions
Zaha then came close to a second when one-on-one with Pope, but his dinked effort was stolen off the toe of McArthur by Ben Mee . In the first half we created enough chances to have made things more comfortable for ourselves in the second half.